SAFETY
Great Lakes Dredge & Dock Company began our Incident and Injury-Free®️ (IIF®️) journey in 2005 with the challenge to transform our company culture from Operations and Safety to SafeOps. IIF®️ is now the corner stone of our organization, and it drives our ability to perform SafeOps with the mindset of making it personal, relevant, and important. Our IIF®️ commitment not only guides us in the workplace, but also in making safe choices while at home.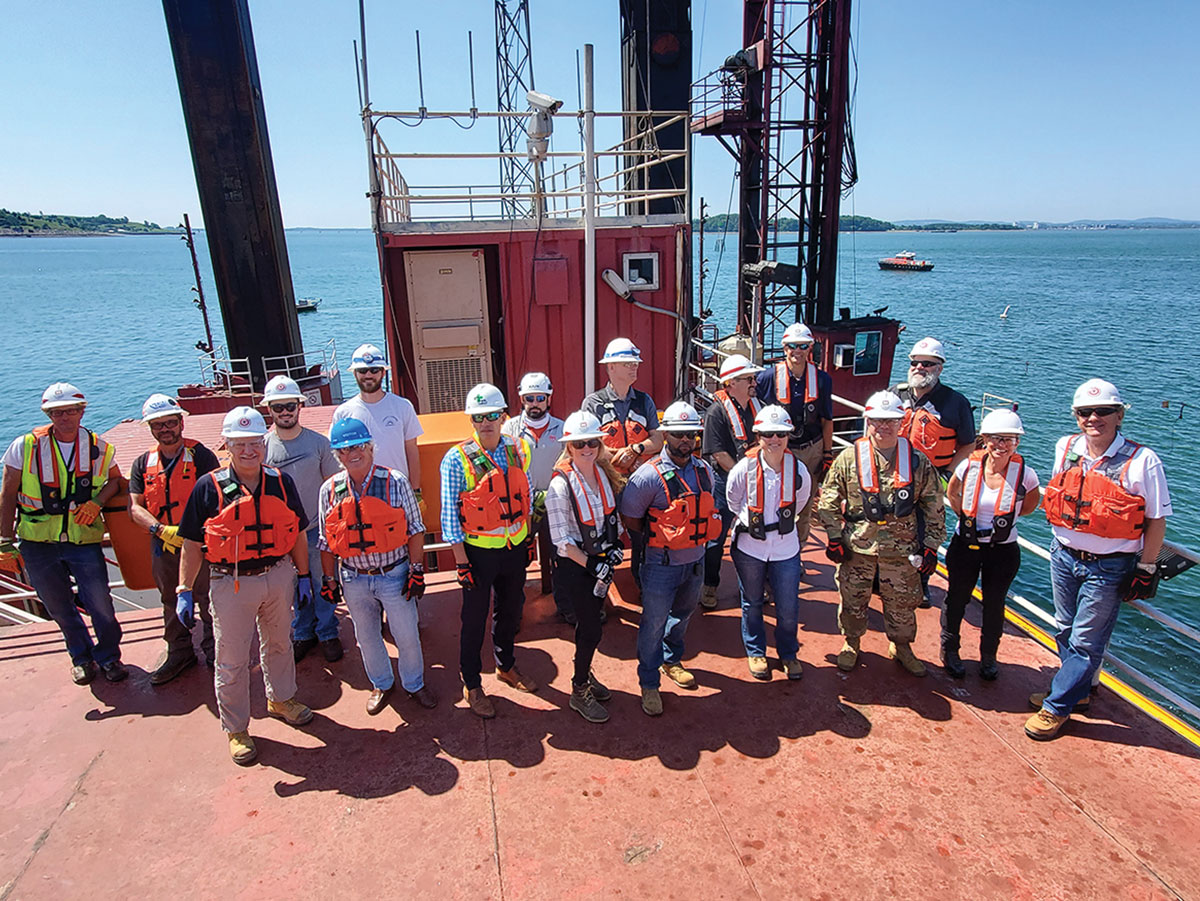 Safety Without Compromise (SWC) workshop supports our IIF®️ SafeOps Orientation, coaching and mentoring, Save a Life Today (S.A.L.T.), and Life-Saving Absolutes. SWC elevates safety awareness to the highest level possible, which enables our team members to take immediate ownership of personal safety and the safety of others. SWC builds knowledge, skill, and ability throughout GLDD – making it personal, relevant, and important. Further, workshop activities result in consistent, ongoing communication with peers, supervisors, trade partners, and clients to express safety concerns, policies, procedures, and best practices.
Great Lakes is committed to providing a safe and healthy working environment for all team members and trade partners. In return, GLDD team members are committed to Incident and Injury-Free® (IFF®) safe practices at work and at home. Our team members may refuse to perform tasks if they believe that the activity or work environment is unsafe. In addition, GLDD takes every opportunity to advocate for safety in our relations with other organizations. We invite our trade partners to participate in the spirit and specifics of IIF®️ when engaged on our projects.
We are committed to spreading safety consciousness within our industry and throughout the maritime community, raising the spirit of IIF®️ in meetings and making our safety materials freely available. Our IIF®️ safety journey has resulted in a dramatic reduction in work-related injuries over the past decade and a half, and we are very proud of the lives we have positively influenced. We continue to perform successfully and safely while nurturing a culture of taking personal responsibility for safety, care, and concern for one another. That makes our work environment one of the safest in the dredging industry.
The safety tools that support GLDD project sites today include:
Safety Without Compromise (SWC) workshop which outlines expectations of new and front-line employees relative to their personal safety and that of their coworkers
IIF® Operations Orientation
Energy-based hazard recognition involving the Energy Wheel
Spring and Fall Safety Challenges
Emergency Preparedness Plans
Leading Indicator Reporting – Good Catches and Near Misses
Save A Life Today (S.A.L.T.) Safety Rule Book