CAREERS
You'll Dig Working Here
GLDD's business is unique and offers a vibrant culture, dynamic work environment, and career growth opportunities. It is the talent, expertise, and effort of our employees that have contributed to our proven history of excellence for over 130 years. Every day our employees are immersed in a variety of projects and are challenged to achieve sustainable results for our clients. We are committed to discovering innovative dredging solutions, researching new ways to recycle dredged sediment as a viable resource for habitat restoration, and providing coastal recovery.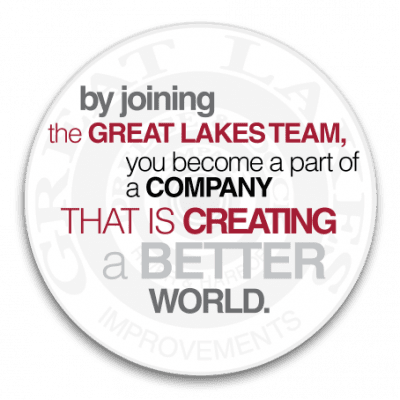 RECRUITMENT SCAMS
Recent incidents have occurred involving recruitment firms and individuals falsely claiming to recruit on behalf of Great Lakes Dredge & Dock Company (GLDD). These recruitment firms, claiming to either work for or be affiliated with GLDD, notify individuals that their qualifications were found suitable to work as an employee for GLDD and request the transfer of significant sums of money to pay for work permits, insurance policies, etc.
Please note that GLDD does not (nor do any of the agencies that recruit on our behalf) ever ask for money or payments from applicants at any point in the recruitment process. All individuals who are successful in gaining an offer of employment from GLDD, whether directly or indirectly, are always required to go through a formal recruitment process.
Please note that these communications are fraudulent. They do not originate from GLDD nor are they associated with GLDD's recruitment process.
Key points of such communications are that they come from non-GLDD e-mail addresses (e.g., from a yahoo.com or Gmail address) and at some stage money is requested.
We recommend that you do not respond to unsolicited business propositions and/or offers from people with whom you are unfamiliar. Do not disclose your personal or financial details to anyone you do not know. If you receive such proposals, we advise you to contact your local police station and provide them with all information you may have from the senders (email addresses, phone/fax details, etc.).
FIND YOUR CAREER PATH WITH US.
We offer a variety of employment opportunities for individuals seeking salary, hourly, office, or field-based careers in the dredging industry. Positions are located at either our corporate headquarters in Houston, Texas, in our regional business offices in New York City, New York, Jacksonville, Florida, and Houston, Texas, or on project sites throughout the U.S. and overseas.
At GLDD, we strive every day to create a safe, welcoming, and solutions-focused work environment for all employees by investing our time and resources in safe work practices, career development, and professional growth. You will have training opportunities in a number of different areas including safety and health, technical proficiency, leadership development, and communication skills. When you begin a dredging job with us you will gain experience in a variety of specialties and functions through a disciplined training program that ensures experienced-based performance as employees advance through company operations. Additionally, we have many seasonal internships that provide career-seeking students with hands-on opportunities that translate into skills needed to work in the dredging industry.
BUILDING TOGETHER IN THE COMMUNITIES WHERE WE WORK.
We come together to raise funds and volunteer our time for causes such as disaster relief, underprivileged schools, animal advocacy, nonprofits, and environmental initiatives. We take pride in giving back to our community, whether it's local to a project site or near our corporate headquarters. We value the communities we work and live in by donating our time and resources – building community together. A few examples of our community engagement initiatives include:
• New Equipment Funding – Georgia Sea Turtle Center, Jekyll Island, Georgia
• Adopt a Family at the Holidays – Daybreak Center, DuPage County
• Chicago Night Ministry Winter Clothing Drive
• Golf Outing – St. Jude's Children's Hospital
• Prostate Cancer Awareness – Movember Foundation
• Breast Cancer Awareness – American Cancer Society
• Twice yearly blood drives with Vitalant
JOIN US
To work alongside industry experts, learning from the best.
To work in a safe working environment where every person counts.
To build a career and become an industry leader, project manager, engineer, and operations specialist.
To work on solving challenging problems, protecting the environment, and building a better future.